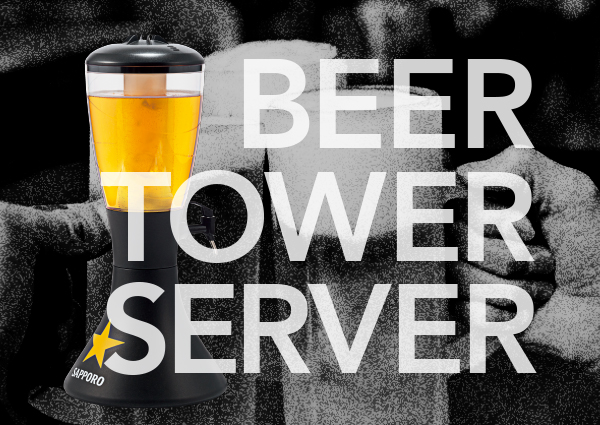 When I am drinking beer from a pitcher, it gets greasy and gradually warmer over time, and you get that feeling of remorse, isn't it?
In such case, please use "Beer Tower Server!"
Because you can keep the coldness and freshness of beer, at anytime you can drink the beer in a cold state.
And like a pitcher placed on the table, please enjoy it with friends!
● Weizen 3.5l  ¥6,900
● Alto 3.5l       ¥6,900
● Porta 3.5l     ¥6,900
● Draft Beer 3.5l    ¥5,700 (Refreshing flavor)
※About 9 mugs excluding tax
Please try by all means