About Hakkaisan Brewery
Hakkaisan Brewery Co., Ltd is located in Minami Uonuma City in Niigata Prefecture. We were established in 1922 as a company that specializes in sake-brewing.Even in a prefecture as renowned for sake-making as Niigata, our area is prominent for its heavy snowfall. Snow can pile up to a height of 2~3 m during winter. Due to being situated at the foot of the sacred Mt. Hakkaisan, snow that falls on Hakkaisan brings with it under- ground water from the Hakkai mountain range.This [pure water from Raiden-sama] is drawn into our brewery, where it is naturally used as water for sake-making in all of the brews our distillery makes.
Cold and wet winters, along with very soft water from the Hakkaisan mountain range used for sake-making, yield the most conducive environment for crafting light and delicate tasting sake.At Hakkaisan Brewery, our aim is to elevate the standard of sake usually drank, and to supply great wine to as many people as possible. Drawing upon this concept, we put into practice (the application of Daiginjo sake brewing techniques to all varieties).For that reason, as passionate as we are about the provenance of sake rice suited for sake-brewing, even our Seishu is made with rice milled to a high polish of 60%.By adopting Ginjo sake brewing techniques such as handmade rice malt and fermentation mash made in small-batches over long-term fermentation at low temperatures, we work with traditional crafting methods as our basis,devising strategy after strategy, refining our techniques, and devoting as much time and effort as we can to brewing the best sake humanly possible.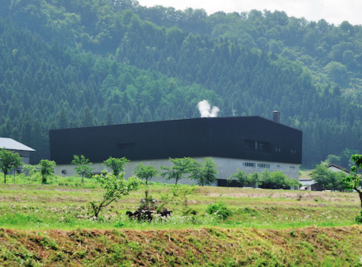 Words from the Brew Master
It is our belief here at Hakkaisan that we ought to raise the standard of sake; to improve the quality of liquor, even if only by a little.We seek to craft all our regular sake with Gin- jo-brewing methods, and aim for all our Ginjo sake to have Daiginjo quality. Year after year, we set out on a boundless quest to improve the quality of our Daiginjo.That is the aspiration of Hakkaisan.We do not merely settle with [Quality] as it is. We keep at the pursuit of [Quantity] combined with [Quality], and strive hard to be able to provide better sake to as many customers as possible.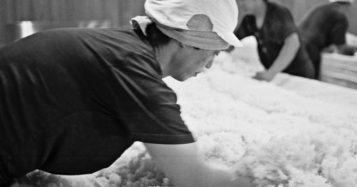 With "IZAKAYA × KAMAMESI "TAKE" and "Bar BAMBOO" we have prepared the entire lineup of Hakkaisan sake which boasts worldwide. Among them is "Tuba (Funaba)", a special liquor which is not available for general distribution and can only be prepared and tasted here. Please feel free to speak to our STAFF when you visit us. Our staff have sufficient knowledge about sake and will provide information.