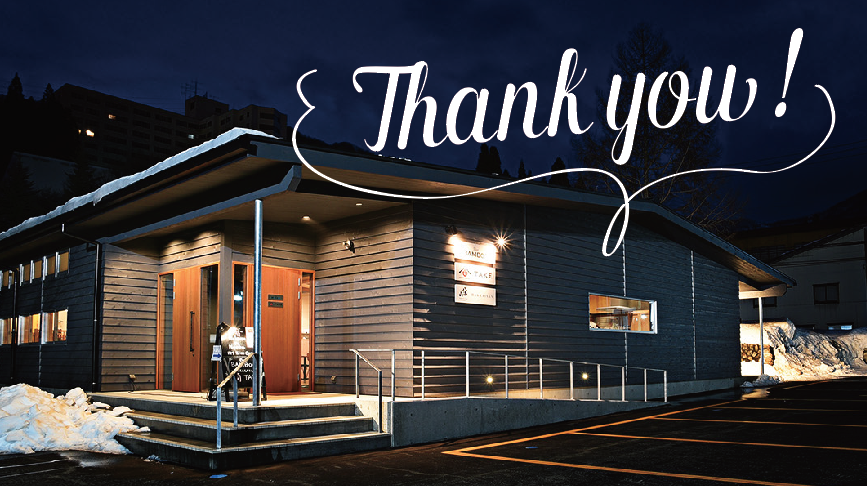 "IZAKAYA TAKE" and "BarBAMBOO" will close business for this season on March 31, 2020 (Tuesday).
They are scheduled to open for next season, on Friday, December 18, 2020.
We had many customers in this season, far more than last year. We thank all of all of our guests,
and we will work on improving our service and developing new menus for the next season.
Meantime, during the green season, we open an Italian restaurant at "Hakkaisan Izumi Village" http://www.izumivillage.jp.
We hope you can visit the Italian restaurant as well.
Please expect "IZAKAYA TAKE" and "BarBAMBOO" of next season!